| | |
| --- | --- |
| | Somdej 羊象牙,第一代,Luang Pho Derm,Nong Pho Temple |

Rooplor

,Luang Pho Derm,Nong Pho Temple

Rooplor

,Luang Pho Derm,Nong Pho Temple

Rooplor

,Luang Pho Derm,Nong Pho Temple 佛陀沙羅,Nong Pho 寺,那空沙旺,Derm 神父 "四葵城之神"

| | |
| --- | --- |
| | Luang Pho Derm Coin,Nong Pho Temple,Mangobee Print 這枚硬幣被稱為 Luang Por Derm Mangobee Coin 或 Luang Por Derm 藤蔓圖案硬幣,製造於 1927 年。這枚硬幣設計精美。 硬幣正面是 Luang Por Derm 冥想的圖像。 背面是由模具造成的碎片,帶有薄薄的塗抹物。 |

| | |
| --- | --- |
| | 九大高僧Luang Phor Derm BE2482 made form the ivory of elephant"Ivory" in addition to being Mister Fantastic and unique. Can also be used to test toxicity in food is possible. Amulets many faculty Is so often used to lambs, God. And various talismans |

| | |
| --- | --- |
| | 九大高僧Luang Phor Derm Rian Sema 1st Batch BE 2470 |

Rian

,Luang Pho Derm

2482 BE

,Nong Pho Temple

Rooplor

,Luang Pho Derm,Nong Pho Temple 佛陀沙羅,Nong Pho 寺,那空沙旺,Derm 神父 "四葵城之神"

Rooplor

,Luang Pho Derm,Nong Pho Temple

| | |
| --- | --- |
| | 九大高僧Luang Phor Derm Rian Sema 1st Batch BE 2470 |

Rooplor

,Luang Pho Derm,Nong Pho Temple 佛陀沙羅,Nong Pho 寺,那空沙旺,Derm 神父 "四葵城之神"

Rooplor

,Luang Pho Derm,Nong Pho Temple 佛陀沙羅,Nong Pho 寺,那空沙旺,Derm 神父 "四葵城之神"

| | |
| --- | --- |
| | Luang Por Derm, Nong Pho Temple, Nakhon Sawan的護身符背後的硬幣。他受到所有Nong Pho人的尊敬和喜愛,據說是四桂城的神。德姆神父自出家以來,已經學習了 12 年的魔法、內省和製作護身符。給你很多知識德姆神父創造了許多神聖的物品,如護身符、硬幣、刀、護身符、雕刻的象牙、護身符和護身符,他從 1927 年開始建造,直到他於 15-05-2494 去世。 |

| | |
| --- | --- |
| | 九大高僧Luang Phor Derm BE2482 made form the ivory of elephant"Ivory" in addition to being Mister Fantastic and unique. Can also be used to test toxicity in food is possible. Amulets many faculty Is so often used to lambs, God. And various talismans |

| | |
| --- | --- |
| | 九大高僧Luang Phor Derm Rian Sema 1st Batch BE 2470 |

Rian

,Luang Pho Derm

2482 BE

,Nong Pho Temple

Rooplor

,Luang Pho Derm,Nong Pho Temple 佛陀沙羅,Nong Pho 寺,那空沙旺,Derm 神父 "四葵城之神"
..Famous Monks in Thailand Luang Phor Derm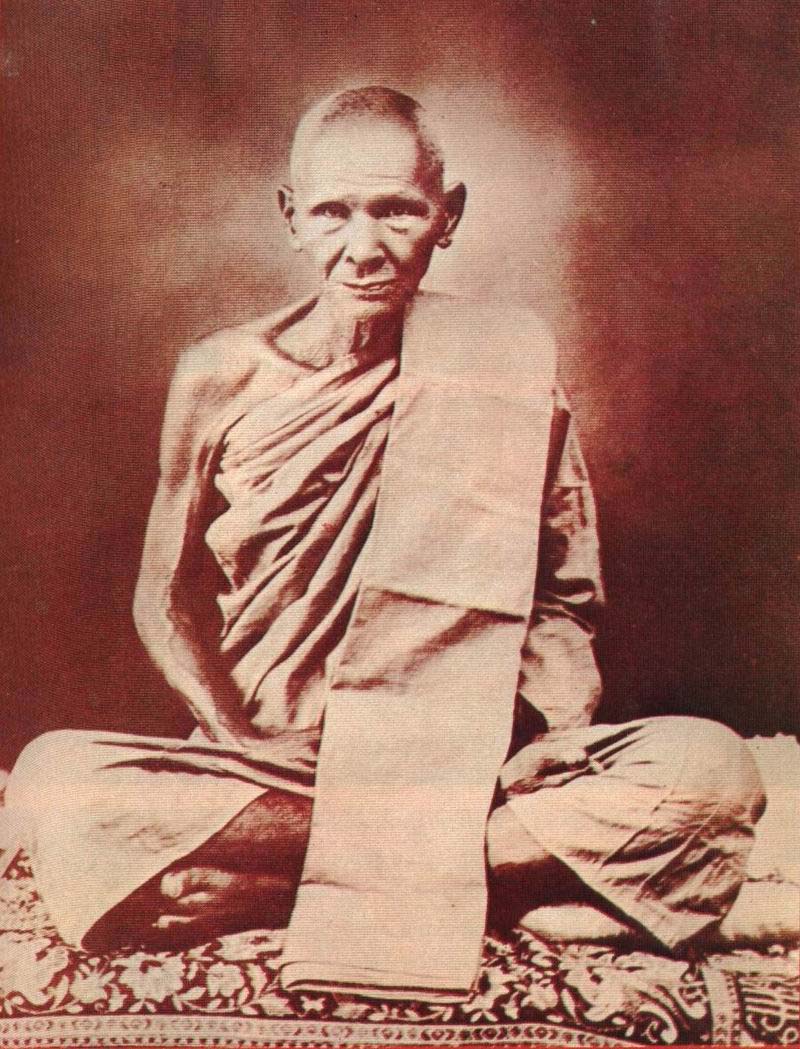 Luangpor Derm mini statue amulet B.E.2482
Luangpor Derm is a famous guru monk of Thailand, his holy items are famous and many people wear. Luangpor Derm is abbot of WatNongpoh temple of Nakhonsawan(City of Heaven) province, he is No.1 guru monk of the city.
The monk born twice, first when he birth the body died. His mom made a mark at his feet, pray for fate to bring him back again if they're parent. When his mom pregnant and given birth the second time, the child born with the same mark at his feet like previous body. Given name "Derm" which mean "Originally".
When he was young, he help his farmer family close to Nongpoh village, growup ordained by 31 October B.E.2423 at WatKaogaw temple, given monk's title Luangpor Derm "Buddhasaroh"(One who respect merit of Buddha).
First teacher is Luangtar Chom, abbot of WatNongpoh temple, master student of Luangpu Rod of WatNongpoh temple, a famous spells knowledge and expert in vipassana meditation monk during the time. After 7 years of studied, he continue to learn from Archan Pan and Luangpor Mee WatBanbon. He continue to learn dharma from Archam Yam.
Luangpor Derm studied meditation and knowledge spells from Luangpor Teth of WatSratalay, how to consecrated holy items and awaken elements of them, Knowledge of protection mantras to prayer body. History said that once Luangpor Teth passed away, there're amulets batch that referees of the temple want Lp.Derm to consecrated again. Luangpor Derm said that they are already good and no need for it, they don't belief and tested Lp.Teth's holy items with guns, turn out the bullet is dud, can't fire.
Luangpor Derm learn "Na Padtarod" knowledge spells from Luangpor Gaw of WatIntrararm temple, high level of Vipassana meditation, learn how to made Holy water Jindamanee from Luangpor Ngern of WatPhraplanglearng temple. This specific holy water said to bring bad luck into good fortune. History recorded that during King Rama 5th visit northern region, he stop by this temple to received holy water blessing on 11 August B.E.2449.
Luangpor Derm become abbot of WatNongpoh temple, very diligent monk with high level of vipassana meditation and knowledge spells learning mantras. During his life he renovated over 30 temples, schools, monastrys etc.
When he became famous, said that many offer monk robes to him from all over Thailand. What he do is keep wearing the same old one, maybe "originally" as his name. He gave all monk robes out to every temples that need and people, no matter how famous he had become, he alway stick to his root. His merit to give to others are well known to everyone until 30 December B.E.2457. The King Rama 6th of Thailand given rank of "PhraKru Dhamakhan" to him, he didn't take it though his students visit the palace and parade the rank back to his temple. Other common of his name is "Luangpor PhrakruDerm".
He is one strict monk his whole life, alway have book palm cover of dharma teaching carry with him anywhere until his last day. All about dharma rule, vipassana meditation practice, daily chanting mantras. He alway teach himself in the way of Dharma his whole life. During his life, he's caring for many pets. Most of his favorite animal was elephant. Said that when he go anywhere, he's alway ride on it.
Year B.E.2494 when Luangpor Derm return back from ceremony, leader to build monastry hall of WatIntrararm temple, he gather all monks and referee, given his will to Lp.Noi who'll be the next abbot of WatNongpoh. He know that he'll passed way and his time is come.
By the day he passed away 22 May, said that all elephants do not listen to mahout, it don't want to out for work and no one can control them. All want to stay at WatNongpoh temple, don't want to drink or eat. Last blessing of Luangpor Derm was the rain, he asked villager that how is the field this year, it was dry up. He then pray meditation and in half and hour, the rain come. The blessing of rain and the meditation pose he passed away at an age of 92 years old, 70 years in the monk hood. During the funeral, all people received his part of relics, these are rare and worship until present day. As people belief, he is one PhraArrahant of Thailand.
BEST FOR: Wealth Fetching, Maha Sanay (turns you to Prince Charming), Maha Larp (brings lucky wealth), Metta Maha Niyom (helps make people around you love you, be nice to you, and support you no matter what), and Kaa Kaai Dee (helps tempt your customers to buy whatever you are selling, and it helps attract new customers and then keep them coming back. And Klawklad Plodpai (brings safety, and pushes you away from all danger), Kongkraphan (makes you invulnerable to all weapon attack), Maha-ut (stopsgun from shooting at you).